Saturday, May 04, 2013 at 7:00 PM

Classical singer Jackie Evancho performs live at Avery Fisher Hall next spring.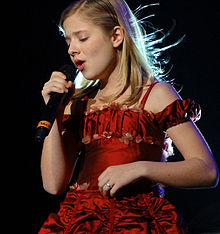 Jackie Evancho is an American classical singer who has gained wide recognition at an early age. She entered several talent competitions and gained wide popularity during the 5th season of America's Got Talent.
Billboard ranked Evancho the top Classical Albums Artist for 2011, and she performed in front of U.S. President Barack Obama at the 2010 National Christmas Tree lighting in Washington, D.C. Now is your chance to see her perform live.