New York Philharmonic: Andre Watts
Wednesday, December 5, 2012 at 7:30 PM
Thursday, December 6, 2012 at 7:30 PM
Saturday, December 8, 2012 at 8:00 PM
Tuesday, December 11, 2012 at 7:30 PM

The Classical pianist André Watts performs at Avery Fisher Hall this December.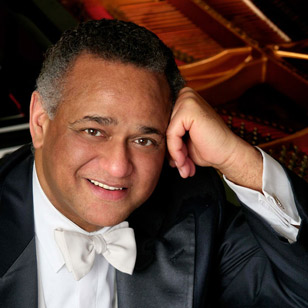 The American classical pianist André Watts has had a long and illustrious musical career, won a Grammy in 1964 Best New Classical Artist and is a professor at the Jacobs School of Music of Indiana University.
Conducted by Juraj Valcuha, the program is as follows:
Weber – Oberon Overture
Rachmaninoff – Piano Concerto No. 2
R. Strauss – "Fantasie" from Die Frau ohne Schatten
R. Strauss – Der Rosenkavalier Suite
The New York Philharmonic is the oldest extant symphonic institution in the US, formed in 1842.