New York Philharmonic: Brahms
Saturday, November 10, 2012 at 8:00 PM
Tuesday, November 13, 2012 at 7:30 PM
Thursday, November 15, 2012 at 7:30 PM
Friday, November 16, 2012 at 8:00 PM
Saturday, November 17, 2012 at 8:00 PM

Masur Conducts Brahms at Avery Fisher Hall this November.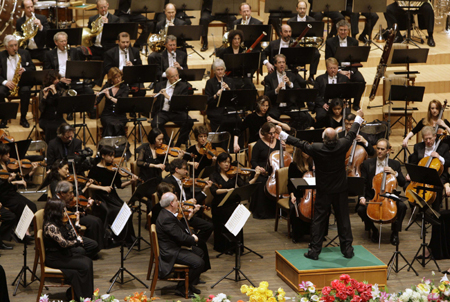 Kurt Masur conducts the New York Philharmonic with vionist Glenn Dicterow and Cellist Carter Brey.
The program is as follows:
Brahms Double Concerto for Violin and Cello
Brahms Symphony No. 2
One of the big five symphony orchestra in the United States, the New York Philharmonic is the oldest extant symphonic institution in the country, formed in 1842.
Johannes Brahms was a German composer and pianist (7 May 1833 – 3 April 1897) and spent much of his professional life in Vienna, Austria. Considered both a traditionalist and an innovator, his compositional techniques are rooted in the Baroque and Classical masters.