New York Philharmonic: Dvorak's New World Symphony
Tuesday, November 20, 2012 at 2:00 PM
Tuesday, November 20, 2012 at 7:30 PM
Friday, November 23, 2012 at 8:00 PM
Saturday, November 24, 2012 at 8:00 PM
Tuesday, November 27, 2012 at 7:30 PM

Andrey Boreyko conducts the New York Philharmonic Orchestra at Avery Fisher Hall this November.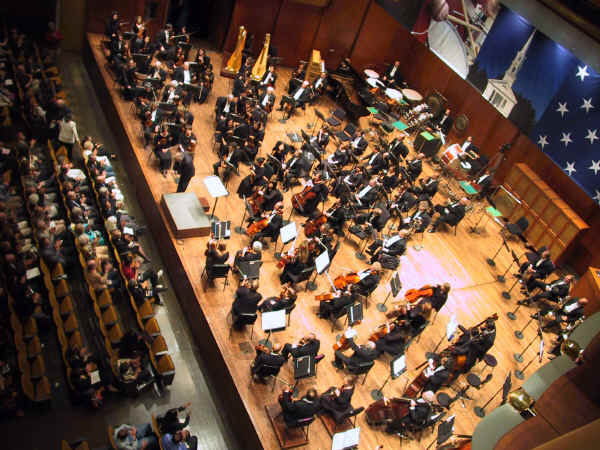 Conducted by Andrey Boreyko with violinist Frank Peter Zimmermann, the program is as follows:
Mendelssohn – Die Heimkehr aus der Fremde
Shostakovich – Violin Concerto No. 1
Dvorak – Symphony No. 9, From the New World
Shostakovich's First Violin Concerto with soloist Frank Peter Zimmermann and Mendelssohn's Die Heimkehr aus der Fremde.
The New York Philharmonic are the oldest extant symphonic institution in the US, dating back to 1842.
Antonín Dvořák was a Czech composer (September 8, 1841 – May 1, 1904) whose best known works are his New World Symphony, the "American" String Quartet, the opera Rusalka and his Cello Concerto in B minor.