New York Philharmonic: Schumann & Sibelius
Thursday, December 13, 2012 at 7:30 PM
Friday, December 14, 2012 at 11:00 AM
Saturday, December 15, 2012 at 8:00 PM

Daniel Harding conducts the New York Philharmonic at Avery Fisher Hall this December.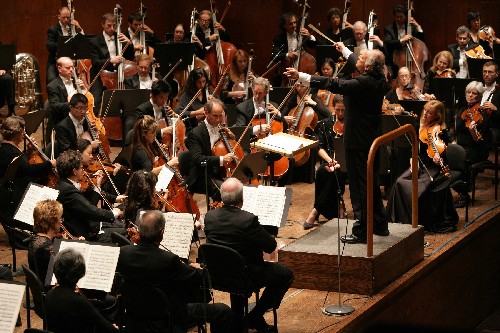 One of the "Big Five" orchestras in the US, the New York Philharmonic are also the oldest extant orchestral institute in the country having been formed in 1842.
The full program for these concerts is as follows:
Sibelius – Symphony No. 3
Schumann – Piano Concerto
Sibelius – Symphony No. 7
With solo pianist Jan Lisiecki.
Jean Sibelius (8 December 1865 – 20 September 1957) was a Finnish composer, his best-known compositions include Finlandia, the Karelia Suite, Valse triste, the Violin Concerto in D minor and The Swan of Tuonela.
Robert Schumann (8 June 1810 – 29 July 1856) was a German composer, well known for his piano and orchestra compositions.