New York Philharmonic: Zukerman, Eschenbach, Bruch & Bruckner
Wednesday, January 9, 2013 at 7:30 PM
Thursday, January 10, 2013 at 7:30 PM
Friday, January 11, 2013 at 8:00 PM
Saturday, January 12, 2013 at 8:00 PM

Violinist Pinchas Zukerman performs with the New York Philharmonic at Avery Fisher Hall this January.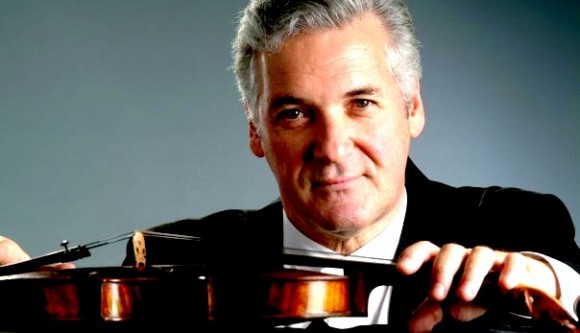 Christoph Eschenbach conducts the New York Philharmonic with violinist Pinchas Zukerman.
The program includes:
Bruch – Violin Concerto No. 1
Bruckner – Symphony No. 6
Concert length is 2 hrs.
The oldest extant orchestral institution in the US, the New York Philharmonic was formed in 1842 and is one of the "Big Five" orchestras in the the country.
Max Bruch (6 January 1838 – 2 October 1920) was a German composer and conductor who wrote over 200 works.
Anton Bruckner (4 September 1824 – 11 October 1896) was an Austrian composer known for his symphonies, masses, and motets.